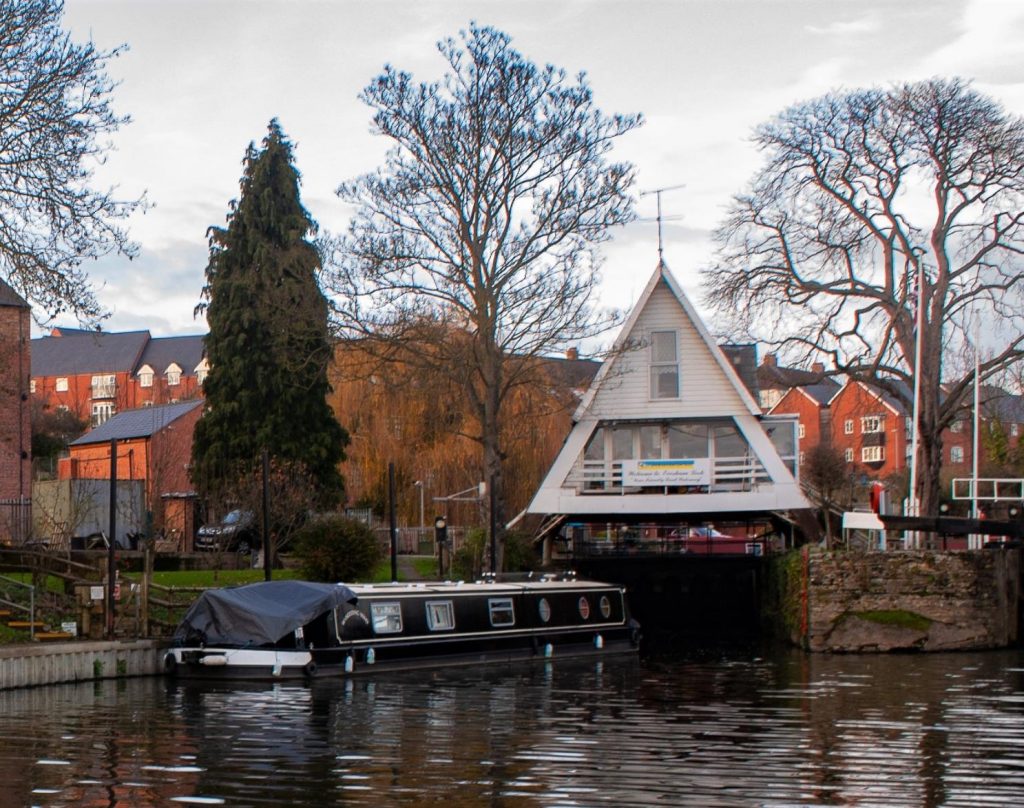 The Lock Keeper's Cottage
Evesham Lock is situated right in the heart of the town, with the end of the Lock Island adjacent to, and visible from, Workman Bridge. On the island next to the lock and the weir, is the very striking and iconic triangle shaped building. Constructed in the 1970s as a Toll Station and lock keepers cottage, it is one of Evesham's most recognizable landmarks. As well as being identifiable by local residents, inland waterway enthusiast from around the UK would instantly recognize it as being on the River Avon, whether from photographs or from visiting Evesham.
The building supports are rotten and it needs to be repaired. This is not a simple task, as the building was purposely designed to sit over the old sluice, where there are no conventional foundations. The building is no longer used as accommodation for the lock keeper, so without a new use that would justify the cost of renovation the only practical option would be demolition.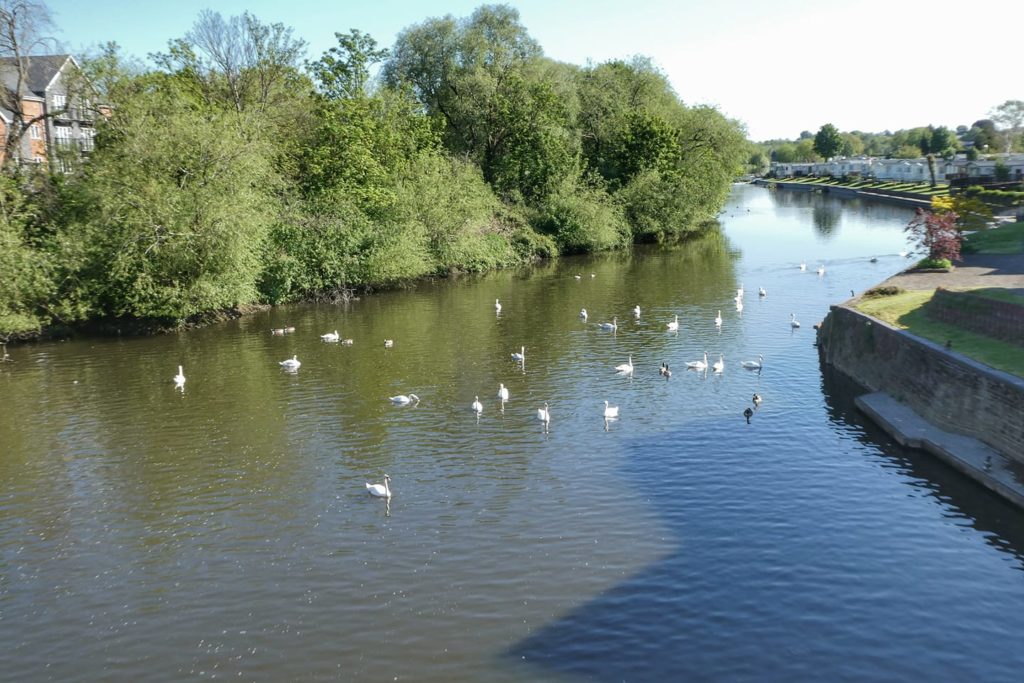 The Island
The Lock Island extends downstream from the lock towards Workman Bridge. At the moment, the island is unmanaged and has become considerably overgrown. Although it may appear to be an oasis of greenery in the town, in reality the dense tree canopy and uncontrolled undergrowth makes it a poor natural habitat for many species.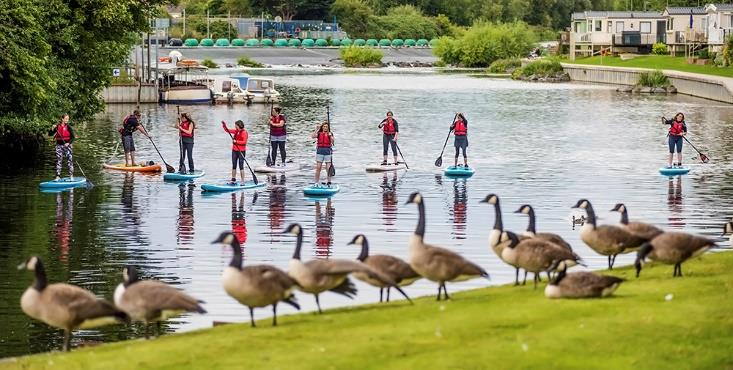 On the Water
Many Evesham residents and visitors will have fond memories of the boat hire available from the Abbey Park landing stage. However, these have been unavailable since the previous operator retired. Also, over the last few years, Stand-Up Paddleboards (SUPs) have experienced a huge growth in popularity. Along with other, more traditional, forms of waterborne recreation, such as kayaking and canoeing, there is a significant demand for these activities in Evesham that, at the moment, is simply not being met.